The Inverse Opera triumphantly returns to Taproot with Messiah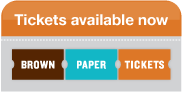 Come and experience this most unique, passionate, and powerful production of Handel's Messiah. The Inverse Opera's intimate exploration of Handel's perennial masterpiece reaches far beyond glorious music anddives deep into the stories and relationships of this mythic work. Whether it's your first time or hundredth time, come and get lost in the story of the Messiah.
Ordinarily, the mention of Messiah evokes the image of an opulent spectacle performed in a cavernous music hall by hundreds of anonymous musicians and vocalists.  However, buried beneath the beautifully intricate wall of sound is a storyline filled with actual characters who hold opinions, both jubilant and cynical, question and learn from themselves and each other, and ultimately are changed by the experience.
The Inverse Opera's Messiah features a cast of 12 singers, led by four of Seattle's most talented vocalists: soprano Shelly Traverse (SecondStory Rep, Oberlin Opera Theatre, Central City Opera), alto Hayley Gaarde (Gilbert and Sullivan Society, Puget Sound Concert Opera, Spokane Opera Company), tenor Ben Sasnett (5th Avenue Theatre, Coeur D'Alene Summer Theater, The Majestic Theater) and bass Eric Jenson (Village Theatre, 5th Avenue Theatre, Wooden O), and is Directed and Music Directed by Robert Scherzer.
"Messiah is ubiquitous," says Scherzer. "It's been performed everywhere for hundreds of years. Our production seeks to avoid getting consumed by enormity and routine; we are looking to express the wealth of spirituality and humanity in the story of the Messiah through simplicity."
December 5-20, 2014
Fri-Sat, Dec 5-6 at 8pm
Thurs, Dec 11 at 2pm
Sat, Dec 13 at 2pm & 8pm
Fri, Dec 19 at 8pm
Sat, Dec 20 at 2pm & 8pm
All tickets are general admission. Adult General Admission $30. Ages 25 & Under and Seniors are $25.  
$20 tickets are available for parties of 10 or more. For information regarding group sales email inversegroups@gmail.com